Sector - Music / Film
Location - Manchester, UK
Scope - Film, Music, Content, Digital, Website

Rave ( It's A Revolution ) is a documentary film based around the creation, invention and global spread of the cultural phenomenon known as Rave. Primarily started in the industrial wastelands and fields of Northern England with the sounds of Chicago and Acid House in 1998 - 99. Industry are designing all branding, digital and print medium for the film and co producing. In production in 2018 - 2020.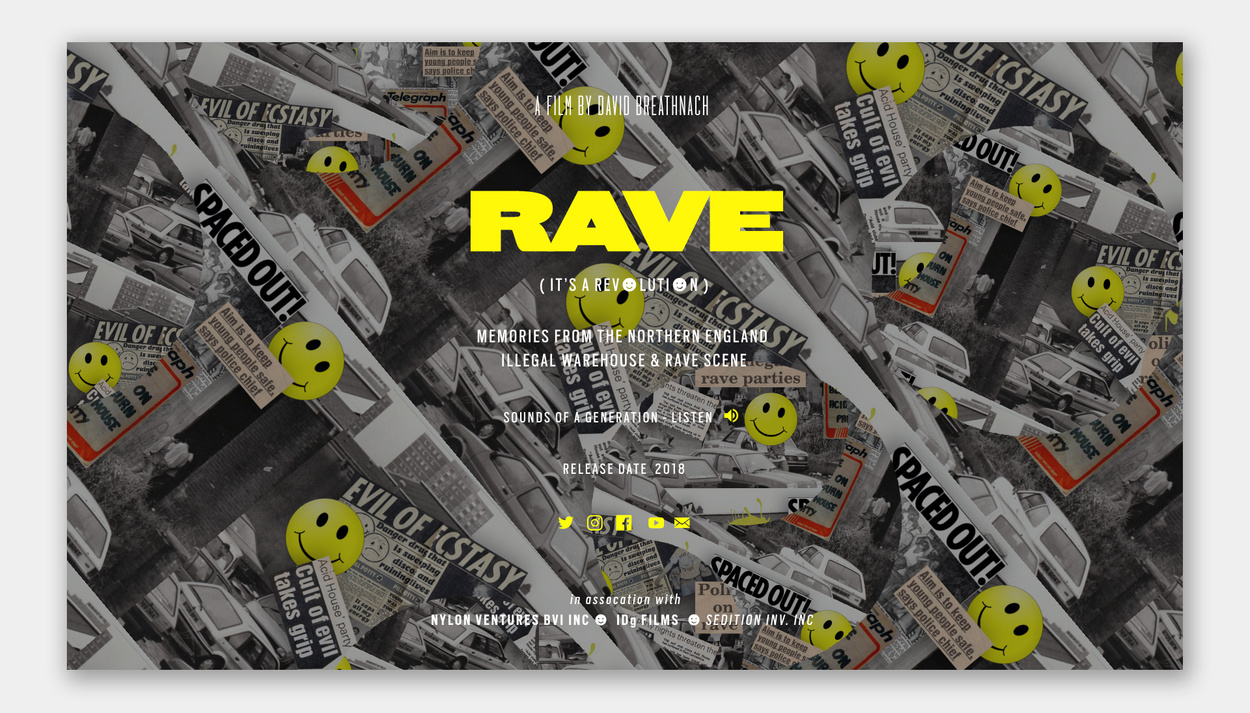 Industry Design is an award winning creative design studio based in Dublin, Ireland and California. We work with clients large and small to design and build beautiful digital experiences, branding, websites, print and visual content.
Instagram
hello@industry.design
- IDg, South William Street , Dublin 2, Ireland



Creative Hubs

- University Avenue, Palo Alto, CA, USA
- Holywell Row, Shoreditch, London, EC2A 4XE
[ctrl]ventures
All content © 2019
INDUSTRY DESIGN DUBLIN INDUSTRY DESIGN CALIFORNIA WEBSITE DESIGN DUBLIN GRAPHIC DESIGN DUBLIN MUSIC VIDEOS DUBLIN E COMMERCE WEBSITE DUBLIN BRANDING IN DESIGN CREATIVE AGENCY IN DUBLIN,Industry Design Dublin,Cargo Collective Specialist Developer, Persona Devel
oper, Squarespace Specialist Developer, Wordpress Specialists, Dublin Ireland, New York City, London, California, Made By Industry, Enniskillen, Northern Ireland Web Design